Regular price
Sale price
$85.00 USD
Unit price
per
Sale
Sold out
War Emblem (KY)
(Our Emblem- Sweetest Lady, By Lord at War (ARG))
Foaled Date: February 20, 1999
Trainer: Bob Baffert
Owner: The Thoroughbred Corporation
Career Statistics:
| | | | | |
| --- | --- | --- | --- | --- |
| STARTS |      1st |      2nd |      3rd |      EARNINGS |
|     13 |       7 |       0 |       0 |     $3,491,000 |
War Emblem was an American Thoroughbred racehorse who made a significant impact during his racing career. Foaled in 1999, he captured attention with his impressive performances and fearless running style.
Owned by The Thoroughbred Corporation and trained by Bob Baffert, War Emblem showcased his exceptional talent primarily as a three-year-old in 2002. He emerged as a standout performer in his division, particularly in classic distance races.
War Emblem's breakthrough moment came in the Kentucky Derby, where he displayed his raw speed and dominant front-running style to win the race convincingly. He followed up this victory with a commanding win in the Preakness Stakes, putting him in contention for the Triple Crown.
Although he fell short in the Belmont Stakes, finishing eighth, War Emblem's performances in the first two legs of the Triple Crown solidified his status as a top-class racehorse.
Known for his striking white blaze and dark coat, War Emblem's aggressive racing style captivated fans and drew admiration from racing enthusiasts. He possessed a remarkable burst of speed that allowed him to establish early leads and maintain them throughout his races.
After retiring from racing, War Emblem began a stallion career in Japan at the Shadai Stallion Station. He had success as a sire, producing offspring who achieved notable accomplishments on the track.
Upon completion of his stud duties, War Emblem returned to the U.S. to live out his retirement at Old Friends Retired Thoroughbred Farm in Georgetown, KY. 
War Emblem's accomplishments on the racetrack, particularly his victories in the Kentucky Derby and the Preakness Stakes, secure his place as one of the notable horses of his generation. His aggressive running style and impact on Thoroughbred racing continue to be remembered by fans and industry professionals alike.
Achievements:
Eclipse Award 2002 Champion 3 Year Old Colt
Ranked 1st by Earnings 2002
1st 2002 Kentucky Derby (G1)
1st 2002 Preakness (G1)
1st 2002 Haskell Invitational (G1)
1st 2002 Illinois Derby (G2)
DETAILS
100% Cotton
450gsm French Terry
3D Heat Transfer Chest Seal
Homage Patch on Kangaroo Pouch
Jersey Lined Hood
Snap Button Closure
Share
View full details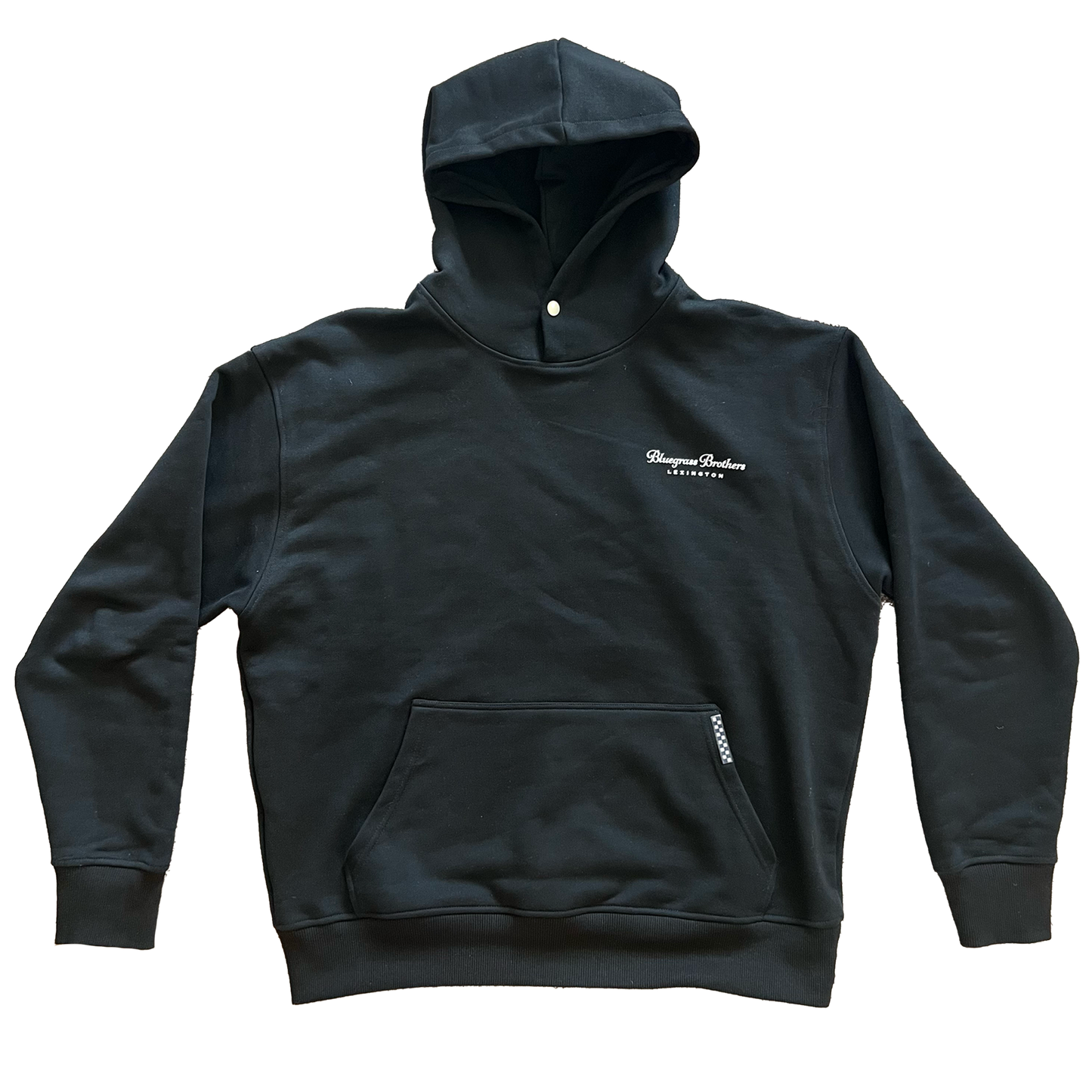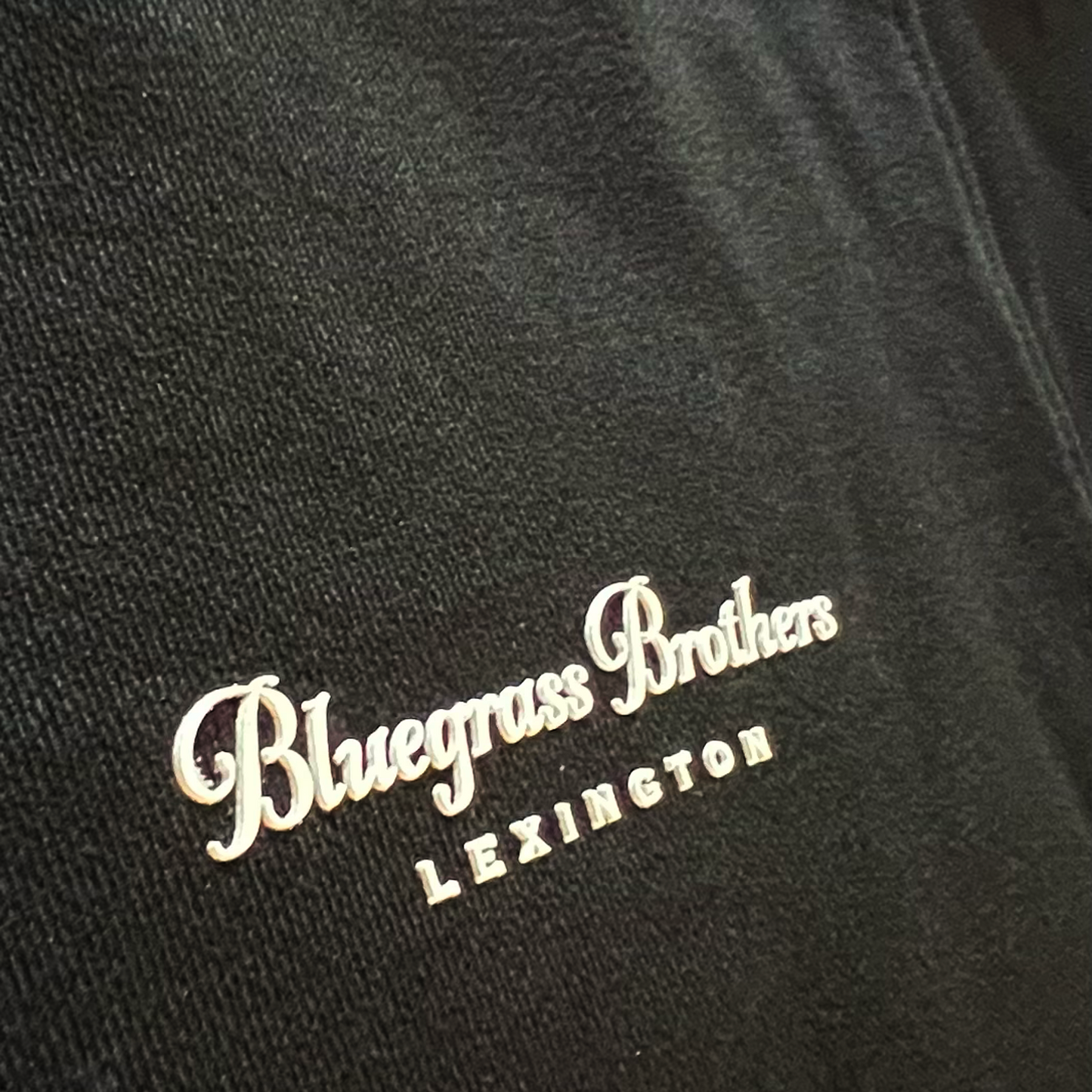 Great hoodie!
This is a great hoodie. It's hard to find such a good hoodie at this price point. Fits well with whatever you want to wear it with. The french terry is fantastic. Such a good buy!
War Emblem
One very important part of clothing is the fit, even the most beautiful clothes will look frumpy if not tailored properly. This one elevate a simple hoodie that fit so perfectly. It gives me confidence and it looks great!